Spring has gradually converged the continuous rain wings, releasing clouds and blue to the sky. We embarked on the wonderful journey of Zhangjiajie + phoenix ancient city in May.
[Tianmen Mountain] - named after the natural wonder "Tianmen cave", you can enjoy the beautiful scenery in the mountain when you take the cable car. Of course, the glass plank road built on the precipice is also worth experiencing. Looking at the deep valley under your feet, you can feel the joy of walking in the air.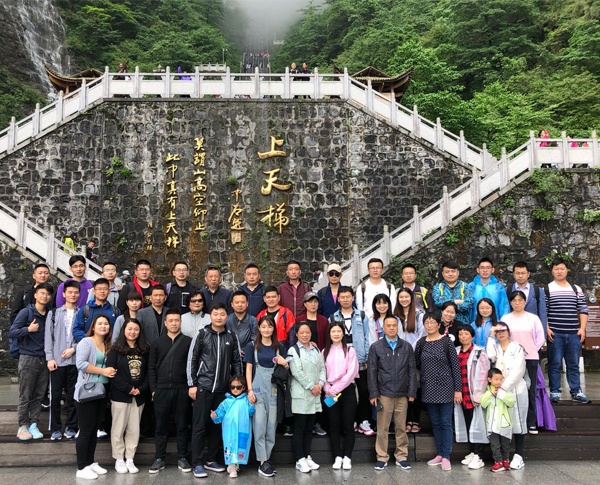 Zhangjiajie National Forest Park has the world's fastest-moving and largest outdoor double-layer sightseeing ladder [Bailong elevator]; it also has a floating and scattered "Avatar" location [yuanjiajie]; along the way, it is known as the "king of peak forest" [Tianzishan natural scenic area]: "who knows the tianzimian and doesn't see the world's mountains when he comes back" It has a wide field of vision and a panoramic view.
[jinbianxi] - named after the production of golden sandstone, it is known as "the most beautiful grand canyon in China". Walking in Jinbian River, you can see all kinds of strange peaks and rocks with different shapes when you look up. At the foot of the mountain not far away, there are fragrant wild flowers, strange peaks and different rocks. There are many kinds of green peaks on both sides of the gallery, which looks like a landscape painting with a lot of makeup.
Although it's night to come to the ancient city of Phoenix, the lights and folk songs on both sides of Tuojiang River linger in my ears, which makes people intoxicated. The romantic night passes in a blink of an eye. The next morning, open the window and walk freely on the small Qingshiban street of Ming and Qing style, full of silver ornaments, cinnabar produced by Xiangxi, and local snacks. You can eat, play, and feel comfortable.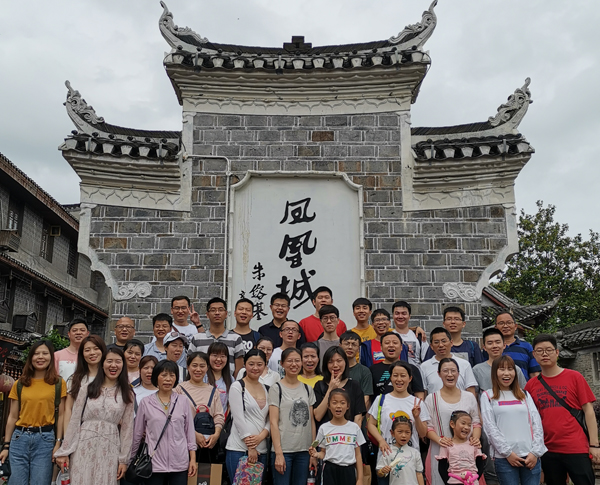 The journey is always beautiful and short. After dinner, we went to the Lotus Airport and took a flight back to Nanjing. In this wonderful landscape and beautiful ancient city trip, we left behind laughter and sweat, taking away the passion and motivation of fightings!