Overview
CH182 is an industrial grade 10/100M Ethernet PHY transceiver with Auto-MDIX support. CH182 internally includes Physical Coding Sublayer (PCS), Physical Media Access Layer (PMA), Twisted Pair Physical Medium Dependent (TP-PMD), 10BASE-TX encoder/decoder, Twisted Pair Media Attachment Unit (TPMAU), MII and RMII interfaces, and other modules required for Ethernet Transceiver functions.
The following figure shows the block diagram of CH182.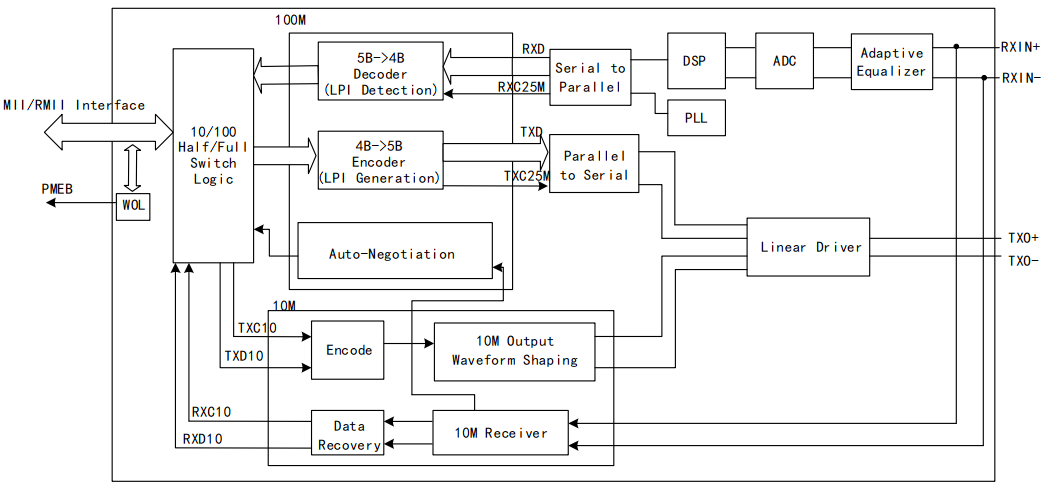 Features
Low-power Ethernet physical layer transceiver PHYceiver implemented based on DSP algorithm.
Support downtime mode.
Support Auto-MDIX switching TX/RX and automatic identification of positive and negative signal lines.
Support 10BASE-T and 100BASE-TX and auto-negotiation.
Support both MII and RMII interface modes.
Support full-duplex and half-duplex operation.
Support UTP CAT5E and CAT6 twisted pair cable, support 120m transmission distance.
Built-in LDO, supports independent I/O interface power supply for different voltage processors or MCUs.
Built-in 50Ω impedance matching resistor, built-in capacitor required for 25MHz crystal oscillator, and streamlined peripheral circuitry.
Optional support for external 50MHz clock input.
Support WOL network wake-up.
Support interrupt function.
Support two types of network status LEDs.
Available in QFN24 and QFN32 packages.
Package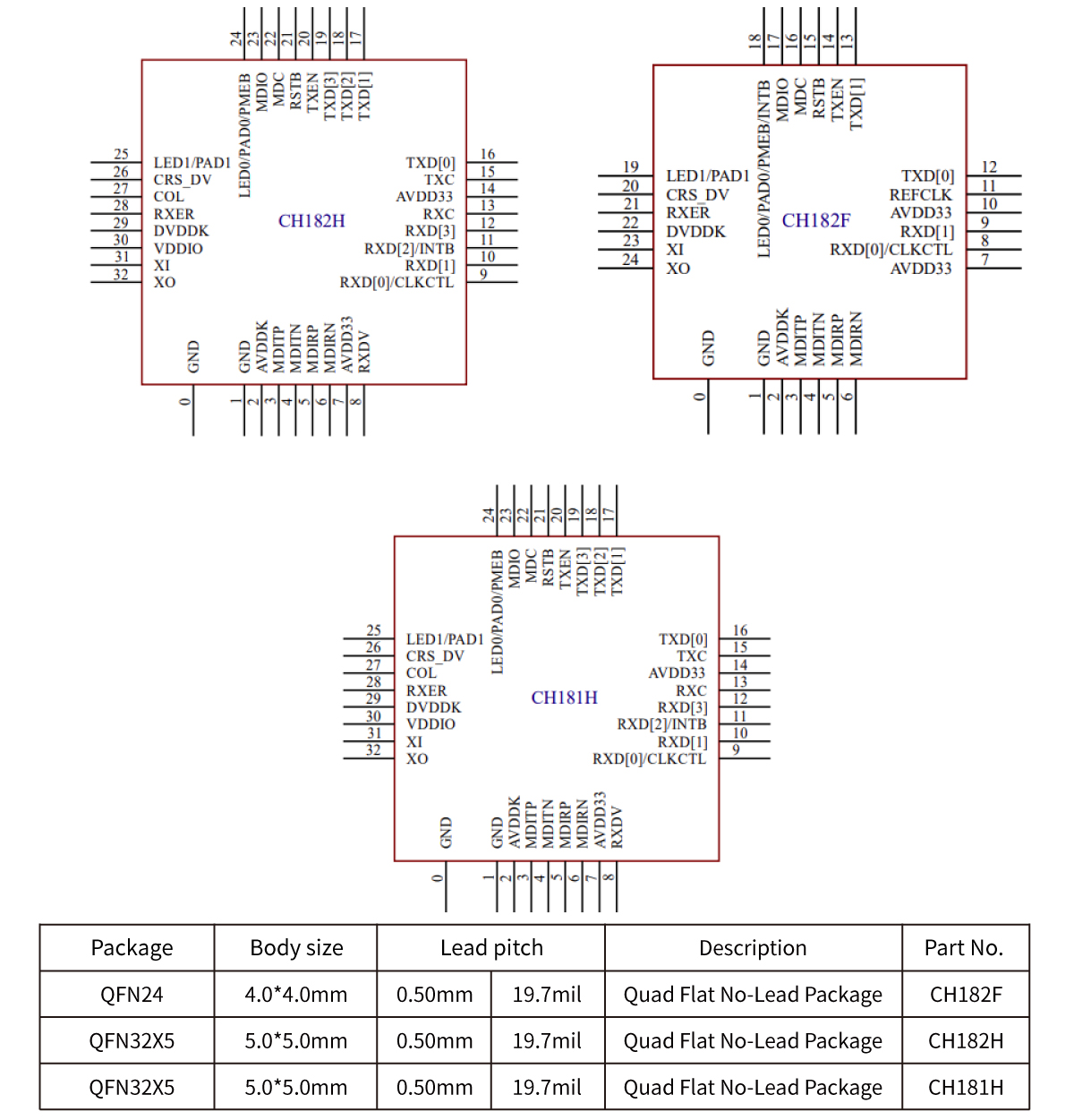 Note: CH182F only supports RMII interface mode. All other CH182 contents are applicable to CH181 except where specifically marked.